[et_pb_section admin_label="section"]
[et_pb_row admin_label="row"]
[et_pb_column type="4_4″]
[et_pb_text admin_label="Text"]

Stardate 09-23-16 and Google officially reveals that it has rolled out the long-awaited Penguin Core algorithm update, which both thrilled and frightened the online business industry.
The truth is, rumblings that something was up had started in the summer and were noticed significantly across SEO circles in the first week of September when certain websites seemed to jump or sink in SERPs (Search Engine Rank Placement).
Though directly asked, Google did not reveal any news until Sept. 23, 2016, when they stated that Penguin was in effect and that there are two significant characteristics: See Google Blog
1) it is a rolling or real-time implementation that monitors and adjusts at every crawl. This is huge news as it means that websites owners who find themselves in the penalty box for bad practice SEO or troubles they did not understand can correct the issues and get out of the penalty box within weeks to days in some cases. Fantastic!
2) it is a granular update. Which simply means that Google is separating websites into its parts and not just a domain. You can have a page under penalty while other pages still rank, and you can correct issues on individual pages.
Phew… this has been a long time coming! Penguin 1.0 hit the scene in April of 2012, Penguin 2.0 was around May 2013, Penguin 3.0 on October 17, 2014, with some minor adjustments in between.
Penguin 4.0 Rollout Completed
Another interesting tidbit that came out today on Search Engine Land is that the Penguin 4.0 update has now completed implementation at all Google data centers and is in full effect across the board. This appears to have been confirmed by Gary Illyes from Google in a response to a question on Twitter (see article ). If you happened to be an unlucky website owner that had been delisted, de-ranked etc. due to infringements of previous Penguin rollouts from 2012 onward, you should now be back in the good books and ranking again (as long as you cleaned up your mess of course).
Arneeon Media Results from Penguin 4.0
We noticed upward jumps in rankings across the board that started at the beginning of September and have remained ever since. This is good news! It means that our SEO practices with on page and off page efforts are consistent with best practice SEO. Though it requires diligence in keeping on top of changes and making sure to implement the good and remove the bad it is paying off.
Interested in getting started with us?  It all start here Discovery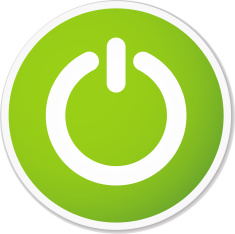 #penguinupdate #ArneeonMedia #SEOctober
[/et_pb_text]
[/et_pb_column]
[/et_pb_row]
[/et_pb_section]