Have you GEOFILTERED for Snapchat yet?
Gary Vaynerchuk did a rant today on his FB Live mostly about the need for hard work in business you don't just post a few Instagram pictures and think you have accomplished and will be hitting it big soon. "You are only as good as your last 'at bat'!". Content, hard work, online and offline grinding, with a product or service that people actually want will get you there but it takes focus, passion and time. Some wise words my dad shared with me recently, "When you are building a rocket it takes a whole pile of hardwork, money and effort just to get that rocket to lift of the ground an inch" But the significance and the result toward your goal is soo good. At one point in Gary V's rant he also mentioned Geofilters for Snapchat and that brings us around to my article today. It renewed my interest again in the Snapchat phenomenon.
I have done one GEOFILTER for Snapchat just as a local free community filter for the masses and as such, no branding or advertising is allowed in said filter. But I am now looking at throwing up a filter or two at key locations for my businesses.  These cost money and have a time limit so you have to do them wisely, you can do them for events or at mapped locations visible for "snappers" visiting those locations. The pricing scale is a slider that moves upward with the boundary fence size and length of time at location.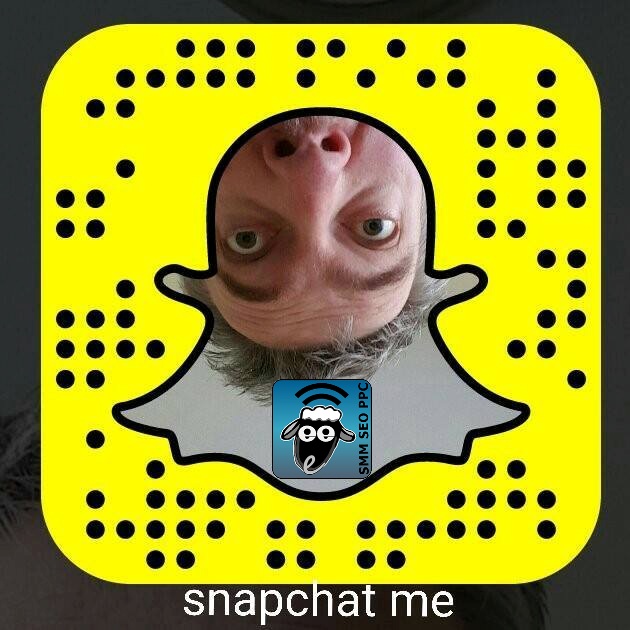 You can find me on Snapchat as derektsnork, here is my ghostcode … yes I know, I am weird!
I have been interested in augmented reality ever since there was such a thing. I remember inviting people to church through an app called Sky Painter which used GPS to allow you to write in the sky. I drew an arrow pointing to the church from above the church with the words, "Come on in and check us out." with an attached Bible verse.  Anybody who had the app and was in the area could physically see the invite in the sky through their app using augmented reality and their camera.  A really cool idea, but the app was clunky and not many people used it which made it pointless. Nobody saw it, at least I don't recall the pastor telling me that someone came in saying they saw the sign in the sky on their phone and they just had to come to church. LOL.
Another app I used years ago on my Samsung Galaxy S1 overlay-ed a grid visible through the camera and interacted with Google maps to show local restaurants, gas stations etc. in the direction you were looking. But it too was glitchy and sometimes would invert your location and show you things on the grid behind you when actually they were very clearly in front of you. This was likely the inferior GPS and gyroscope in the phone messing up the map.
Things have changed greatly since 2010. Technology and software have both advanced, and locations can be very precisely triangulated by most reputable smartphones. For instance there is another app similar to Sky Painter mentioned above called WallaMe available for Android and iPhone.  It allows you to write on a physical wall anywhere with a virtual pen or graphic and "Hide messages in the Real World" as their tagline states. I just downloaded it and wrote on a wall somewhere out there.  You can find it in the app under my user handle d_rock and post your own if you dare.
Social Media itself has been capitalizing on this use of location services, though only minimally. Of course Facebook employs its AI technology to send you targeted sponsor ads and info etc. based on location and what you are talking about, and Google uses your location data to show you nearby or local results for your searches especially on mobile devices.
Mental note: facebook should make your posts have the option of geo painting virtually on physical walls .. little FB sticky note wall posts. An app with that many users would end up with FB notes all over the virtual world for others to read. Wow! Mark Zuckerberg I will take the kickback profits for my idea when you are ready bro!
About those GeoFilters
So what about Snapchat then? Well …. Snapchat has recently been endorsed by some of the big movers and shakers including the a fore mentioned Gary Veeeee because of its interesting demographics, its odd appealing style with its "almost live" video and pic sharing including some cool graphics, and its above average engagement percentages. The GEOFILTERS tie into this by adding local overlays that anybody in the area can overlay on top of their videos and pictures while in those local areas.
Snapchat Geofilter Tips are available to explain the whole process on the Snapchat site as well through their full Submission Guidelines
Gary Vaynerchuk has a great walk-through on his own blog site at http://www.garyvaynerchuk.com/how-to-create-and-use-snapchats-new-custom-geofilters/
Pricing
Currently, Snapchat is offering these filters at $5 per 20k square feet, per hour. For a ballpark figure of what that looks like, I targeted a city block in Austin, Texas for a book event just last week. The event lasted for four hours, and in total I spent $32.44. Deciding to do it is a no brainer. -Gary V.
The challenge is yours for the taking, I would love to hear your results so please let me know via Facebook, contact form, snapchat ( derektsnork ) or LinkedIn